Stories from around the campfire.
Discover fresh insights from our staff members, friends, and partners.
---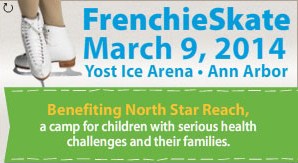 FrenchieSkate 2014
Sunday, March 9th at 5:00pm
Yost Ice Arena – Home of Michigan Wolverine Hockey
1116 South State St.
Ann Arbor, MI Click here to purchase tickets.
FrenchieSkate 2014 is a truly rare opportunity for fans of all ages to see many of the US and World's greatest figure skating stars performing together for one night only following the Sochi 2014 Olympic Games and prior to ISU World Championships 2014 for the benefit of the campers of North Star Reach.
The roster of performers will include Jeremy Abbott, Jason Brown and Maia & Alex Shibutani all Bronze medal figure skating team winners from the 2014 U.S. Olympic Games; Alissa Czisny, 2-time US Ladies Champion; Kaitlyn Weaver and Andrew Poje, who placed 7th for Canada in the 2014 Olympics; Valentina Marchei skated for Italy in the 2014 Olympics; Alexandra Aldridge and Daniel Eaton, World Junior Ice Dance Bronze medalists; Elladj Balde, Canadian Junior Champion; Reyna Hamui, Mexican Ladies Champion; Alissandra Arnow and Colin Brubaker, US National Champions competitors, Georgia Glastris, 3-time Greek Ladies Champion; Holly Moore and Daniel Klaber, US Junior Champion competitors in ice dance; Ann Arbor Hockettes Synchronized Skating Team and the Harmony Theatre Company.  The show is organized by University of Michigan student athletes in association with US Figure Skating, University of Michigan Figure Skating Club.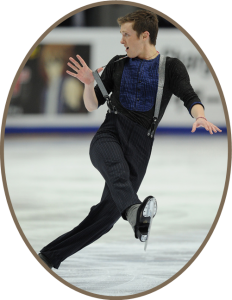 Adult, Child, Student and Group tickets as well as VIP Meet & Greet and Sponsor Packages including a Post-Show Reception are available. Adult: $30, Student/Child: $20, Adult Meet & Greet (M&G): $75, Student/Child M&G: $50. Tickets go on sale Friday, February 7th at the Michigan Union Ticket Office. Click here to purchase tickets.
Ticket holders are encouraged to ARRIVE AT LEAST 30 MINUTES EARLY at 4:30pm for parking and to reach your seats as the show will start promptly at 5:00pm.
All proceeds from this event will benefit North Star Reach.